We Are Specialized In
Turkish food
WELLCOM TO RESTAURANT
At Anatolia's Gate, our culinary expertise is deeply rooted in the art of Turkish cuisine. We take immense pride in specializing in the flavors, traditions, and authenticity of this remarkable culinary heritage.
WHY CHOOSE US
SOME OF OUR FEATURE
DELIVERY
place your order directly through our user-friendly online ordering system. It's quick and hassle-free
EXPERT CHEF
our culinary maestro who brings the authentic flavors of Turkey to life with passion and precision.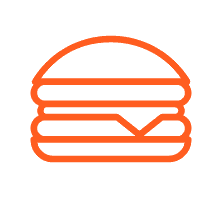 AWESOME RECIPE
awesome recipes, where traditional Turkish flavors meet modern innovation
OUR EXPERT CHEFS
PROFESSIONAL COOK
Muhsin Khan, our culinary maestro, is the heart and soul of Anatolia's Gate Restaurant. With a deep-rooted passion for Turkish cuisine and a dedication to culinary excellence, Chef Muhsin brings the authentic flavors of Turkey to life on your plate
It's The
Restaurant

You'Ve
Always Dreamed Of